Old enough to know better
I have quit drinking for a month—in the short term, this has meant headaches and insomnia ("Sounds like withdrawal," a colleague said last week when I declined a drink and then had to explain myself; "You said it," I replied, "not me." I ended up with a Shirley Temple); in the long term I am hoping for better sleep, more energy, more money—which has made many social situations even more taxing...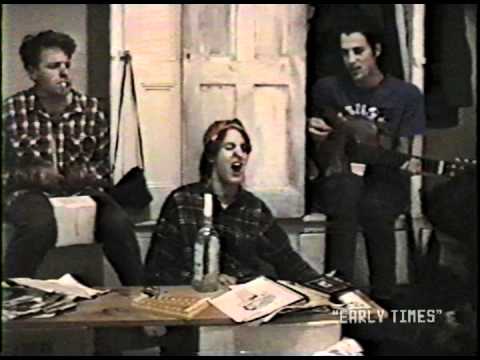 ""Is it always the same story, then? Somebody loves and somebody doesn't, or..."
– Miranda Popkey interviewed Renata Adler about the rerelease of Speedboat and Pitch Dark.  (via emilybooks) I encourage everyone—as I did not in my profile because, among other things, mild conflict of interest—to buy Speedboat from Emily Books (or NYRB Classics! They're great...
"The more things I have to do in a given day, the... →
Shockingly, I agree with Sady Doyle. (Not shockingly. She is right about All of the Things.)
A few things, not necessarily related
1. When I was a senior in high school, I took a class called Rhetoric and Oratory, taught by one of the smartest humans and best teachers I had / have ever encountered. One of the kinds of arguments we studied was the "argument from authority," wherein the speaker links his claims to claims made by someone whom he believes his audience trusts. This seemed, to seventeen year-old me, to be an...
Book Deal of the Day:
rachelfershleiser: Essayist, blogger, author of And the Heart Says Whatever and co-founder of ebook store Emily Books, Emily Gould's debut novel FRIENDSHIP, which details an eventful year in the life of two 30 year-old best friends as the dawning distinction between growing older and growing up tests the strength of their friendship, to Miranda Popkey at Farrar, Straus, by Melissa...
"A lot of this was also about how the diagnosis, combined with my whole..."
– Sadybusiness: Well, I Did Say The Opinions Were Chancy  This this this this.
Moms laughing alone with high priced clothing of... →
Logan and I chatted about Anthropologie: The Store With Clothes For No One, over at her lovely website, The Billfold. 
"To be so narcotised by the mere fact of someone saying pleasant things about you..."
– This is an interesting essay, but mostly I'm posting the quote above because I really identify with the second half of that simile. 
Ladies doing it for themselves →
Impossible to resist an article illustrated with a picture of Josh holding Donna's underwear. 
emilygould: "I had written to express skepticism about the voice cultivated by women's websites. Now I was experiencing the real problem with the community defined by that voice: the way it manages criticism. When intimacy is your model of success, it becomes easy to assume that everyone is either a friend or a traitor. I had tried to approach the ladyblogs as an observer rather than a...
"His courtship of Miranda (Selma Blair), a mopey young woman who also lives at..."
– This is from a New York Times review of Todd Solondz's new movie, Dark Horse. But when you're a self-obsessed single woman with an unusual first name, it's hard not to take these kinds of things personally. 
The Playing Field
The chances that you would come by this post via my blog as opposed to via Emily Books are slim, but just in case: friends, I wrote a thing about my feelings (of course) about feminism, and teaching, and feeling inadequate in the company of men.  emilybooks: by Miranda Popkey For one year, immediately after graduating from college, I taught English to high school sophomores in South Texas. My...
What she said. zanopticon: This is probably the first and last time you will see my name on a Contributors list alongside Jennifer Egan's. I could not be one bit more excited about it, or Girlcrush in general.
In which I attempt to align my shoulders with my... →
Teaching, Texas, Coach Taylor →
Two or three things I know about two or three things I think about. 
"I will not stand for a show that is so cruel to a kindly autistic investigator."
– MD on Bones.
Who is the saddest man in professional football? →
A lady (this one!) writes about sports and feelings (mostly feelings). Also, if you know me at all IRL, you already know the answer to that question. 
"But so many of the characters in my films have been tragically comic. Demi Moore..."
– From a Times interview with Joel Schmacher. Presumably he's explaining the scene in which Demi Moore, who has done a lot of coke, slept with her boss, been fired by same, and almost been date-raped by Rob Lowe, locks herself in her empty apartment (all her furniture has been repossessed) and...
No we're not Jonas brothers
Having recently discovered a flea infestation in her bed, E made the decision to fumigate our house tomorrow, which means we are currently packing up all our plates and trying to figure out whether or not our gas-oven has a pilot light (there's a slim chance that if we do, and we don't turn it off, the house could catch on fire when we pull the pin out of the Raid grenade)....
"By the time I realized, as a young working woman, that being a classic good girl..."
– Rebecca Traister, on Salon, describing at least one of the reasons I have refused—thus far—to quit teaching. Also talking about, like, women in the workplace and such, but I prefer to focus on the part that I think is about me.
"Spark, a late bloomer, didn't publish her first novel, "The Comforters," until..."
– From the Times review of a new Muriel Spark biography. Now that my future is more immediately in doubt than it has been in quite some time, this seems like a good plan for the next 17 or so years, no?
Reader, she said yes
Tonight, during the fourth quarter of the "Friday Night Lights" "Tackle TAKS" student vs. faculty flag football game, a senior took to the loudspeaker to ask his crush if she would go to prom with him. 
Q&A
Today, I wore a red dress with a red sweater (the sweater defended me from my high school's air conditioning and my students' eyes from glimpses of my back; I had also slept in it. Suffice it to say that I did not look cute.). In my first block, there was chatter (in Spanish) about "Little Red Riding Hood," which I ignored. In my last block, the chatter was still clearly...
The subjects, four women aged between 21-35 and in... →
Two months—not even—of school left, and damn it if I wasn't being observed tomorrow I would snap up all the Sweet Valley High books in the library and force everyone, even F, who recently made a joke—in English!—about not being able to read (more like he mangled the English phrase "I can't read," which fact I refuse to find more than half depressing since he can—kind of—and...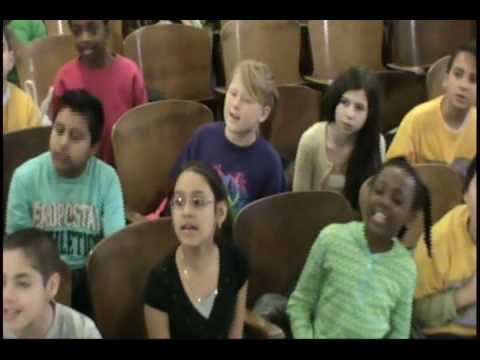 Things I Read That I Don't Love
Either there have been a spate of articles about education recently, or I'm just more likely to notice them because I'm now a teacher. Either way, two—this piece from this week's Times Magazine and this, slightly older, from Salon—stuck in my mind, not so much for what they did but for what they didn't say. To be fair: I "read" through these so quickly that it...
Good/Bad/Ugly
I report, you decide: A student tried to start a fight in my class, then maybe, jokingly, tried to punch me (ok, ok—he was only pounding a fist into his hand and saying, "Miss, I want to go back in and PUNCH HIM," but still). A student is reading Dante's "Divine Comedy." And stayed during lunch to chat with me about it. An English II teacher who recently (as in,...
How (not) To Read and Why
At some point during my junior year, we read Nabokov's essay "Good Readers and Good Writers" in my English class. Not very far into the essay, Nabokov writes: One evening at a remote provincial college through which I happened to be jogging on a protracted lecture tour, I suggested a little quiz—ten definitions of a reader, and from these ten, the students had to choose the...
Brett Favre is the Saddest Man in Professional...
Never more true than it is right now. The Vikings HAD THIS ONE IN THE BAG, and then Favre threw an interception with 19 seconds to go in the 4th quarter, within field goal range. If he doesn't cry at his post-game press conference and vow—once more, this time with EVEN MORE feeling—that he will retire, I will eat my lesson plans. Felled by his own hubris. I love you Brett Favre, I really do,...
Miranda's Big Mistake
Because I am made extraordinarily anxious by change, the big decisions I make are rarely educated ones. That may not seem to follow, but in my—surely excitable, likely warped—mind, it does. I make decisions based on little information, "woman's intuition," and inexplicable sentiment. Instead of scrupulously investigating my options—which, contra logic, only serves to make me more...
Not a tautology
Failing the children feels a lot like failing the children.
If you could take a picture of EPIC FAIL, it would doubtless look much like my classroom did this morning during 1st period: 14 students chatting in Spanish, eating the Takis Fuego and drinking the Hawaiian punch I had purchased for them (it was, nominally, a going away party for two students, one who is returning to Mexico, and another who is defecting to a far superior high school in another...
Once, I wanted to be the greatest
Those of you who follow my facebook wall as closely as I do know that my high school, Pacific Collegiate, dropped from the number 2 to the number 7 spot on US News and World Report's list of best public high schools in the nation. This prompted me to consider sending faux-concerned emails to two of my old classmates who now teach/work there (one as a Japanese teacher, one as the athletic...
This is not my life. →
All the small things
As teaching is, by and large, kind of a slog—MD and I had a conversation a while ago about the lack of intellectual stimulation (admittedly, of the post-colonial-lit-theory-questions-of-identity college seminar sort) and corresponding abundance of menial tasks* (cf. grading, writing TAKS-aligned multiple choice questions)—the trivial but unexpected acquires outsized importance. It's not...
SDS 4 LYFE
Back in college, Lyds, Charlie, Jules, Z and I founded (the clearly ironically named) SDS—Suburban Dining Society—an excuse for the five of us to rent zipcars and patronizingly patronize the finer family chain restaurants of suburban CT: Red Lobster, Olive Garden, TGIFriday's, and the like. We would dress up, order drinks larger than our heads, and consume our weight in over-cooked meat. ...
"But I seldom get praised for the hard things I do, and I do some of the hardest..."
– From Dorothy Baker's "Cassandra at the Wedding," a book I bought because it's title reminded me of Noah Baumbach's "Margot at the Wedding," a movie I, and precious few others, truely loved. Depsite the layer of chalkdust and the nightly writing of lesson...
Senators sipping on Gentleman Jack
If you know me, you know about my obsession with the Kennedys. If you don't, and you've stumbld (sic) upon this tumblr by mistake, well, I dare you to take a gander at some (really pathetic) proof. So you'd think that the (relatively timely, it must be said) demise of the last torch-carrying brother K would have brought a tear to my eye (my left one; my right eye doesn't...
Sunday morning, every morning
I stayed up late last night, anxiously exploring the internet, as I have not done in some time. By the time I finally went to sleep, having read the New Yorker article on Al Franken in the Senate and explored the tumblrs of various This Recording contributors, it was around two-thirty, and so it was no suprise that, depsite my best intentions, I woke up this morning not at 7.30, as I'd...